ASK ABOUT OUR FREE GLASS PROTECTION coating
OFFER VALID OCTOBER 2019 TO DECEMBER 31st 2019
Door and Panel $799+tax Pick Up!
Up to 60" wide by 72" Tall.
3/8" Clear Tempered Safety Glass
Brushed Nickel, Chrome, and Oil Rubbed Bronze Hardware.
Call and ask about our special today!
(303) 234-1027
Frameless Shower dOORS
You can trust us with one of the most important parts of your shower.
We provide kits that are ready to install or let our team of highly experienced installers take care of everything. We only use the highest quality material and assure that every enclosure is made to your exact specification. Our shower doors are custom made for you.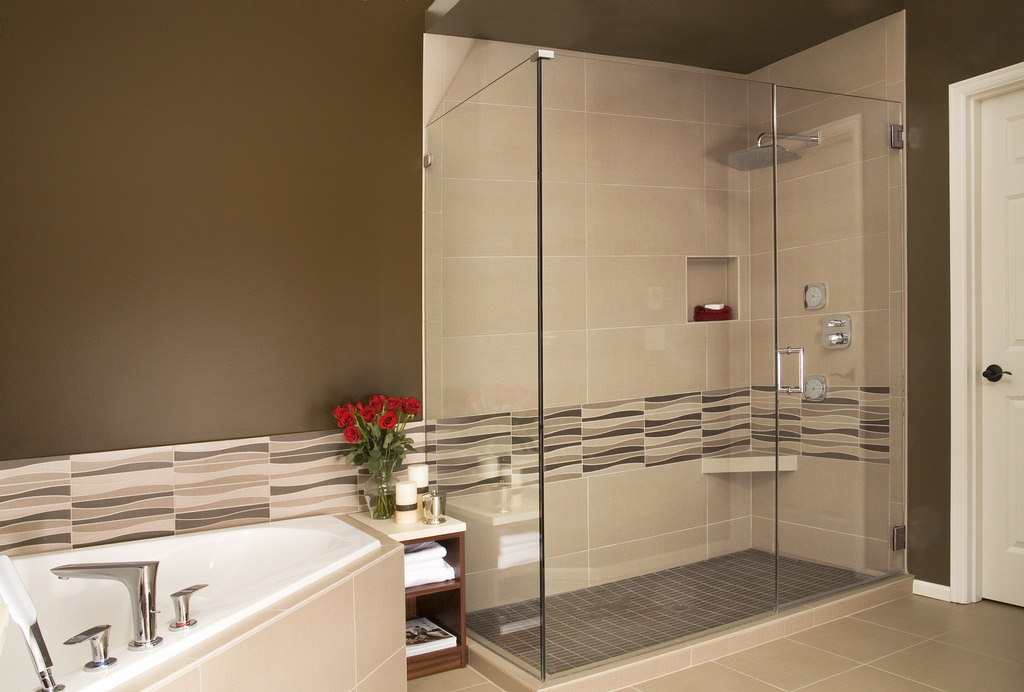 Swing Door Enclosure
Our most popular style available in 3/8" or 1/2" thickness. Minimal hardware make this a top choice for homeowners and designers. Clean lines prevent any distraction from custom tile work while low profile hardware secure the glass safely and securely. The highest of quality is right here at Edgewater Glass.
Transcend "Barn Door" Slider
Our Transcend Series uses exposed rollers and heavy duty hardware make this a perfect option when a sliding door is desired. Smooth operation allows this enclosure to function flawlessly while making your bathroom stand out from the normal sliding kits. The Transcend and Skyline series are available in 3/8" and 1/2" Thickness.
Budget Friendly and heavy 3/8" Glass. Includes Cardinals Clean 10 Glass coating for easy cleaning!
Available Sizes:
48" to 72" wide
Standard Heights:
Any height up to 80" tall
Glass:
3/8" or 1/2" Clear. Dozens of patterned and cast glass options.
Agalite's EasyClean10 Glass Treatment is an ultra-thin transparent protective glass coating that completely adheres to the glass surface. The non-stick properties of EasyClean10 cut down on the buildup of soaps, shampoo chemicals, salts and minerals on the glass. Overall, EasyClean10 makes shower door glass easier to clean using only water and a mild detergent. Harsh toxic cleaners are not needed to clean glass with EasyClean10 glass treatment.
Its surface is permanently sealed during manufacturing with a patented ion beam process. Unlike spray-on or wipe-on treatments that eventually degrade over time, the protection provided by ShowerGuard Glass is part of the glass itself, so it never needs to be re-applied. With just a minimal amount of cleaning, ShowerGuard glass will stay beautiful for years to come. ShowerGuard glass is backed by ShowerGuard Lifetime Consumer Limited Warranty.
Get a Fast Quote
Is your layout below? If not, no problem!
Silhouette Slider & Standard Sizes
Our most affordable glass sliding shower system doesn't compromise quality for cost. A nice 1/4" thick glass system that is easy to install for the do it yourself homeowner or have our team of highly experienced installers do it for you.