In most cases, single pane window glass and 1/4" plate glass can be cut SAME DAY.
1/16" & 1/8" Thick
We stock and can cut to size window glass. Simply call or email us the size you need and we will have it ready for you. Most times you can just come in during regular business hours and we can cut this while you wait. We custom cut glass to fit your picture frames and we can even install new glass if your artwork has broken glass covering it.
.
3/16" & 1/4", 3/8", & 1/2" Thick
Most commonly used for shelves, table tops, and commercial plate glass windows. We have the ability to polish the edges in house for a safe and complete look. 3/8" and 1/2" thick glass is primarily used for shelves, shower enclosures, partition walls, and wine cellars. Frameless hand railings and windscreens are typically 3/8" and 1/2" thick.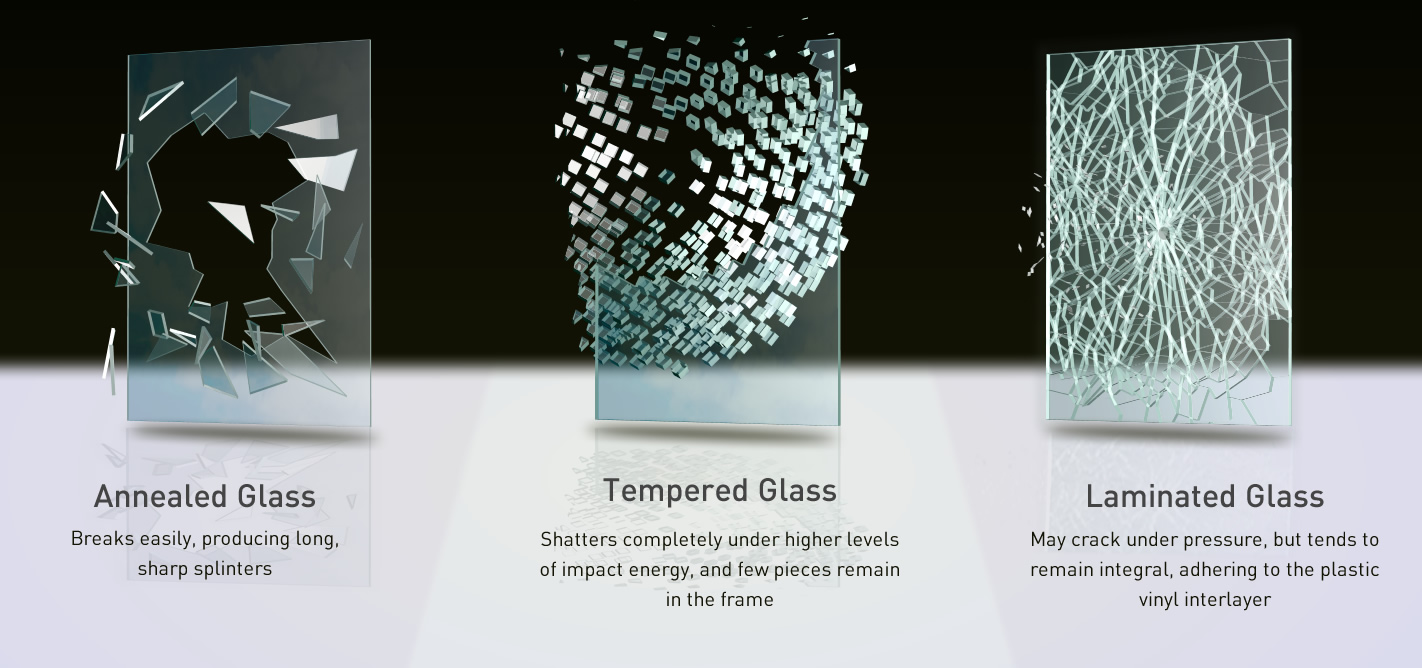 Tempered Glass
A form or safety glass that is required when the glass is in a tub/shower area, 18" or less from the ground, and within 2 feet of any door. Tempered Glass is also required in sitting areas and other locations where city codes suggest safety glass be used. Available in 1/8", 3/16", 1/4", 3/8", 1/2", and 3/4" thick.
Laminated Glass
Another form of safety glass most similar to your windshield. Ideal for commercial entrance doors and windows where security against intrusion is important. Banks, liquor stores, convenience stores, and most business prefer this type of glass. We stock this safety glass and in most cases can be cut within 1 business day.
Call us today for a fast and easy quote!